Richard John Holland was born on 3 January, 1919 to parents who held a deep faith and believed in the power of prayer. Richard followed in their footsteps and from a young age he was accustomed to seeing miracles and prayers answered. He made it a habit to believe for the impossible. In 1942 he married Margaret ('Garry') Dolan. They later had two children, Robin and Hilary.
Richard longed to see a "flourishing, growing church that would develop into a light and be an impact in the community". His dream was realised when the thriving home fellowship had grown at such a rate that they needed to hire a building to accommodate the vibrant group of Jesus followers. A shop on Glenwood Avenue, Glen Waverley was leased and Waverley Mission was established. It was the year 1967.
"When the overseas students started coming, we'd rend a bus. Vic Nelson would go to the Uni and pick up the students and, when he got to church, 50 or 60 kids piled out of a 36 passenger bus! They were keen to come, and I think they were a great influence on the church."
- Pier Van Netten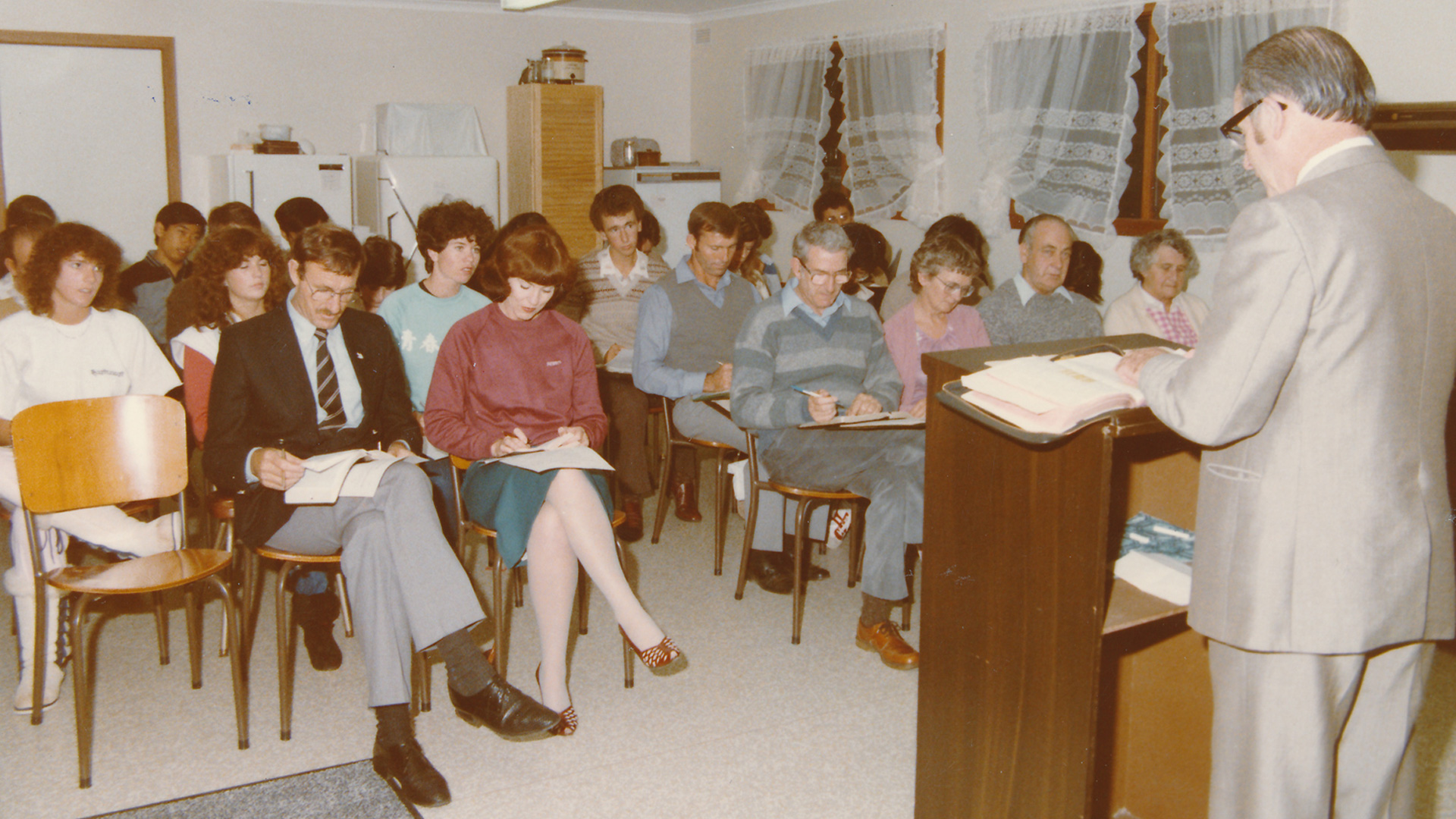 The church continued to grow and thrive. Students from overseas studying in local universities began to attend and a 'foster family' ministry was established to alleviate loneliness and culture shock. No one foresaw the incredible influx of people that this ministry would bring or the churches that would be established overseas as a result. Waverley Mission began to be recognised as a church that welcomed different nationalities. Diversity became one of its intrinsic values.
The ten by six metre room they met in soon became too small so they moved to another venue; then another and another as the church family continued to grow at a rapid pace.
In 1982, the now well-established Waverley Mission was re-named Waverley Christian Fellowship.
Richard and Garry Holland developed close friendships with other pastors in Melbourne, including Wal Braley of Parkmore Full Gospel Church. When Wal passed away, the leaders of the Parkmore church decided to hand both the church and the college (established in 1978) to Waverley Christian Fellowship. So began the integral relationship with Waverley Christian College, that in these early years, was housed in the old Vermont Primary School on the corner of Mitcham and Canterbury Roads.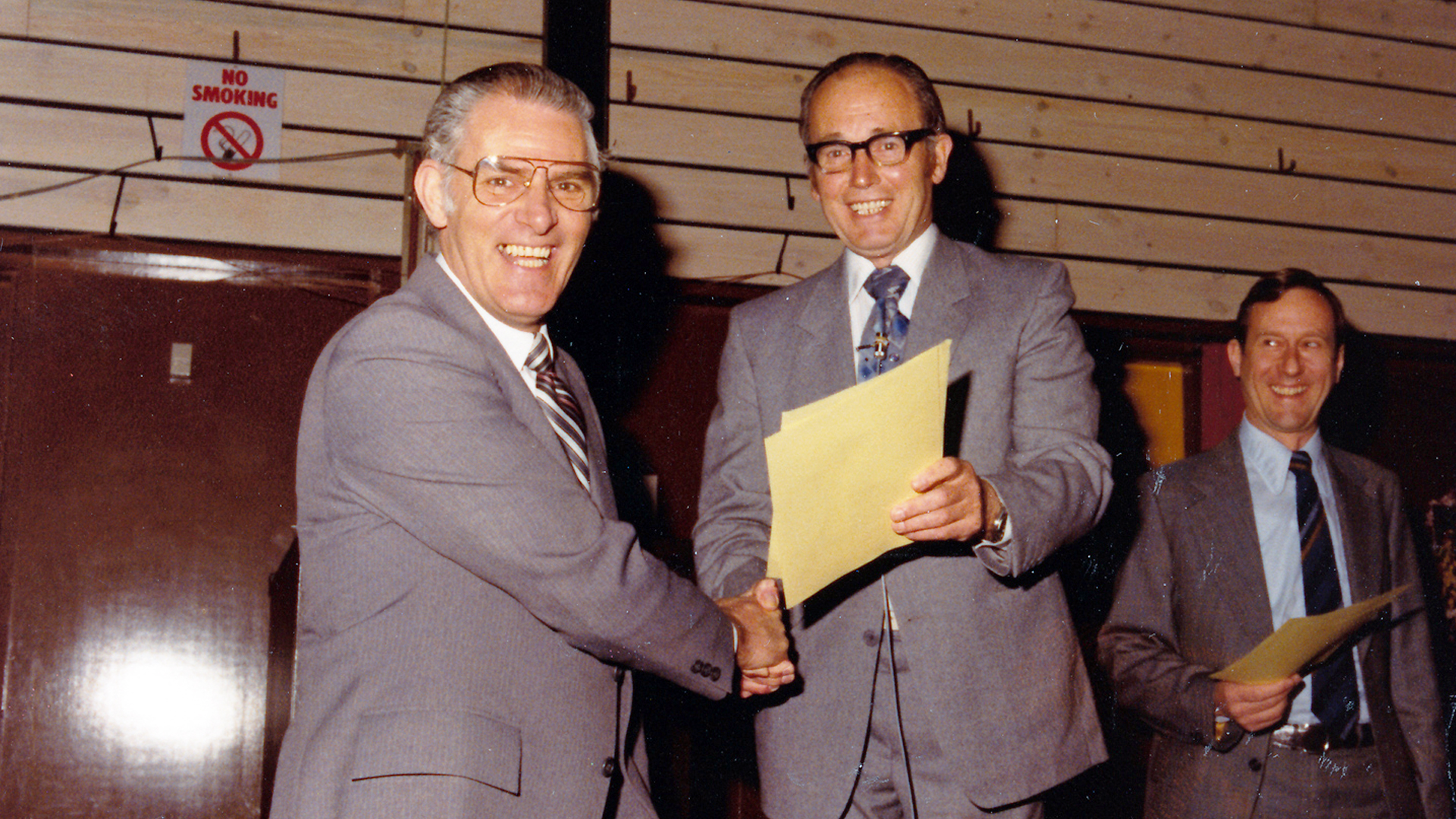 With the amalgamation of Parkmore, the church grew to 350 people. This rapid growth meant the time had come to look for a permanent place. Richard believed that God had called the church to reach more people and so they began looking for land – a lot of land! Something that would meet all of their future needs.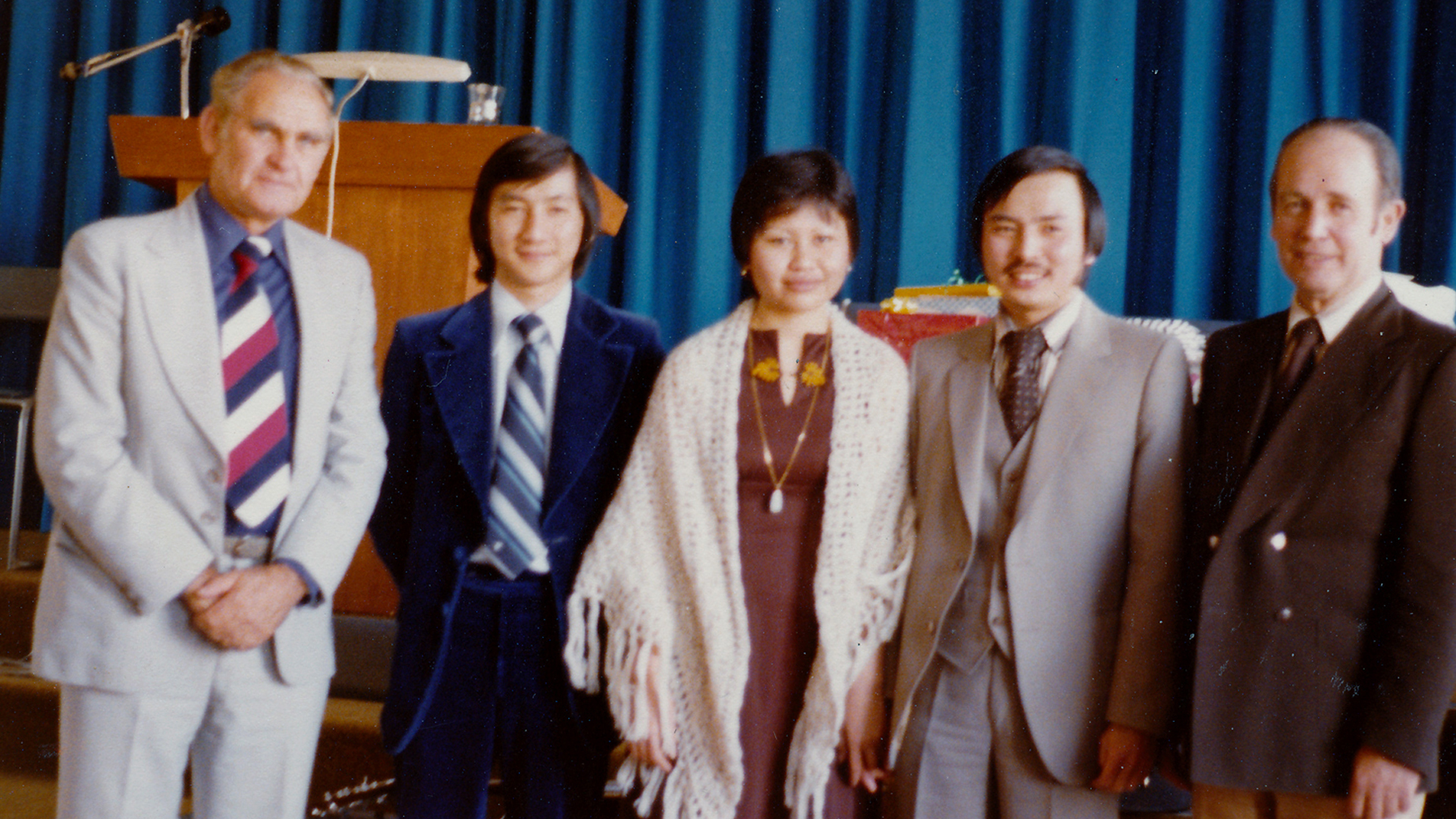 Eventually, 9.6 acres were purchased on the corner of High Street Road and Cathies Lane in Wantirna South. A sign was placed on the front of the property illustrating the future home of Waverley Christian Fellowship and stating a seating capacity of 1,500 people. For a congregation of 350 people, this was an incredible step of faith! The first building project commenced under the supervision of Pier Van Netten, Richard's son-in-law.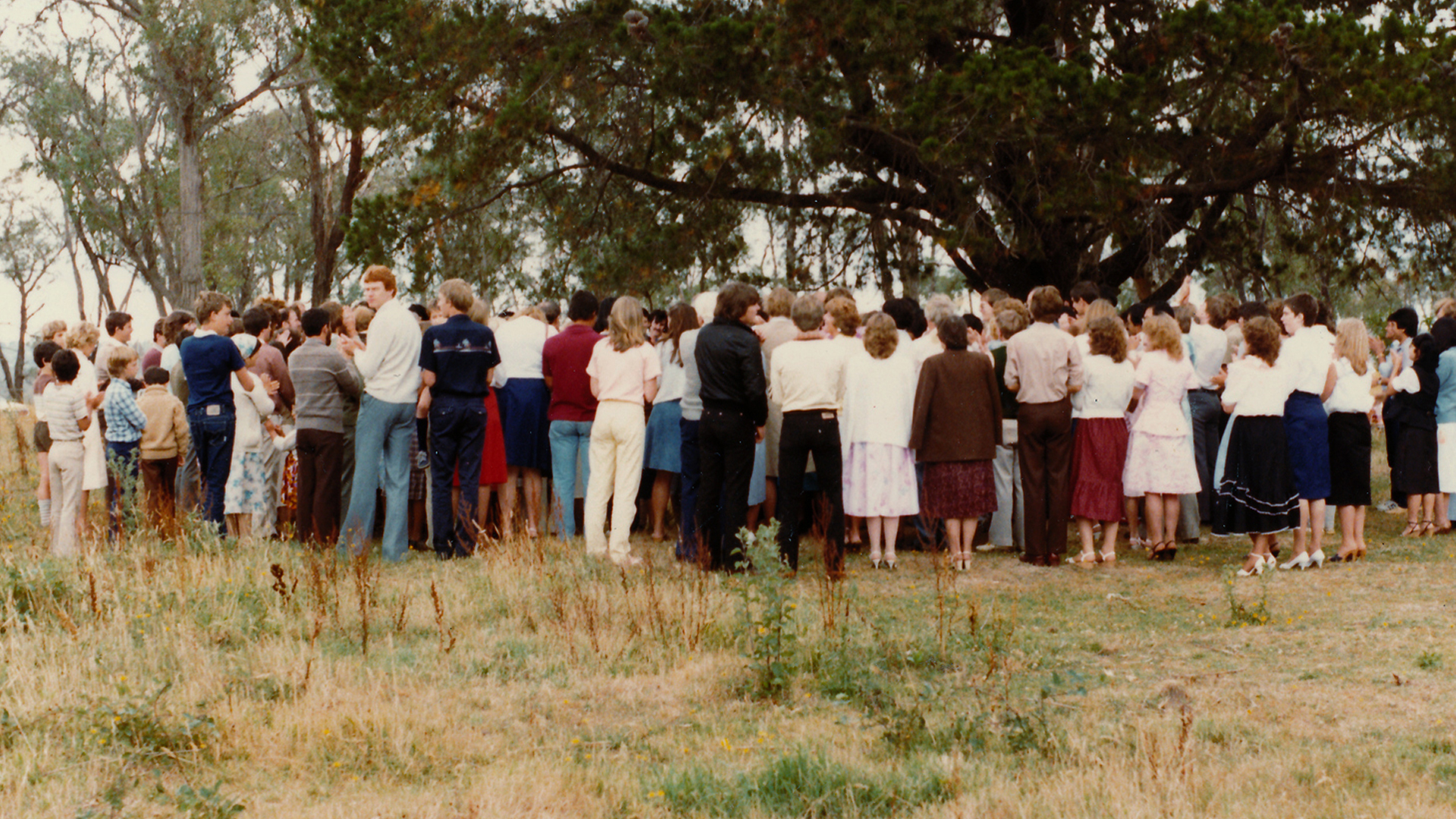 The building was completed in 1983 and 1,200 people gathered for the dedication with an invited guest speaker, Dick Iverson, from Bible Temple in Portland, Oregon. There was much excitement to finally have a permanent home for the church, with seemingly endless possibilities and the prospect of seeing the church grow further.
By 1986, the church had grown to over 600 people. Richard's health had deteriorated during that time. In his own words, "I had practised dying several more times since my initial heart attack (1978)". At the annual general meeting of the same year, he informed the church of his decision to step down and hand the leadership to Kevin John Conner. Kevin had been assisting Richard with leadership of the church for a number of years and would build on the foundations that had already been laid.
Richard and Garry Holland continued to be a source of constant encouragement and inspiration to the leaders and congregation of Waverley Christian Fellowship.
Garry Holland passed away on 27 March, 2001. Seven years later, on 12 May, 2008 the church said farewell to Richard John Holland. Richard and Garry were faithful, devoted disciples of Christ and are missed to this day.